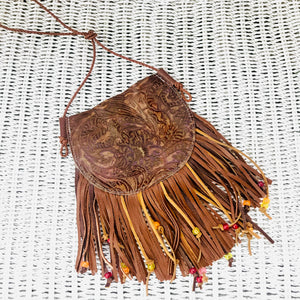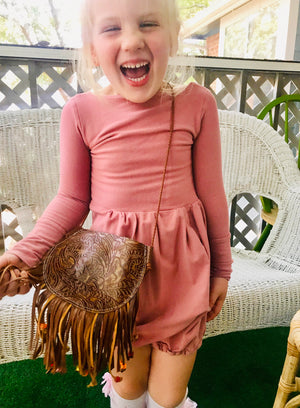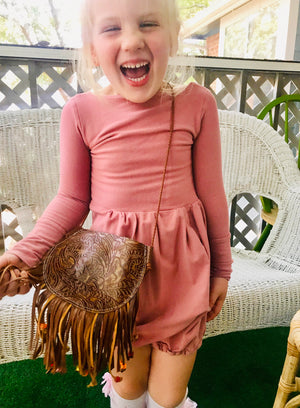 handmade from embossed genuine leather purse. 
height 10" (purse 5",  fringe 5") width 6.5"
Strap approximately 35" 
There is small pocket inside. The back part of the purse is made from solid brown/tan genuine leather.
Fringe can be made without beads, strap can be longer - just add a note along with your order.