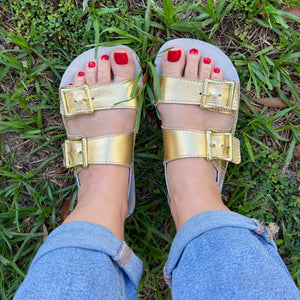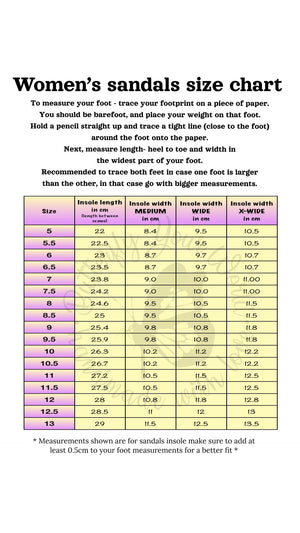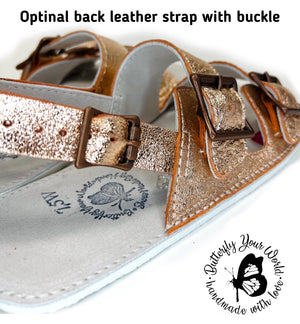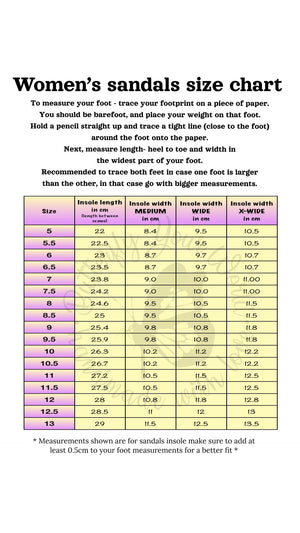 Handmade from genuine  leather, adjustable straps with buckles. This style is lined with leather that makes it very sturdy, not flimsy at all and holds it form.  Insole is suede. Rubber sole is 6mm. 

While we are working on adding more colors to the site -these sandals can be made in other colors as well - white, gold, black, platinum, embossed nutmeg etc feel free to add a note with desired color and we will email you with color confirmation. The elastic will be matched accordingly to the base color and buckle color. Also back strap can be made from leather with adjustable buckle instead of elastic. 
If there a specific preference please let me know in the notes at the checkout.
If you are not sure about sizing or width or need any kind of customization or adjustments to pattern - Feel free to add your foot measurements in the notes at the checkout.